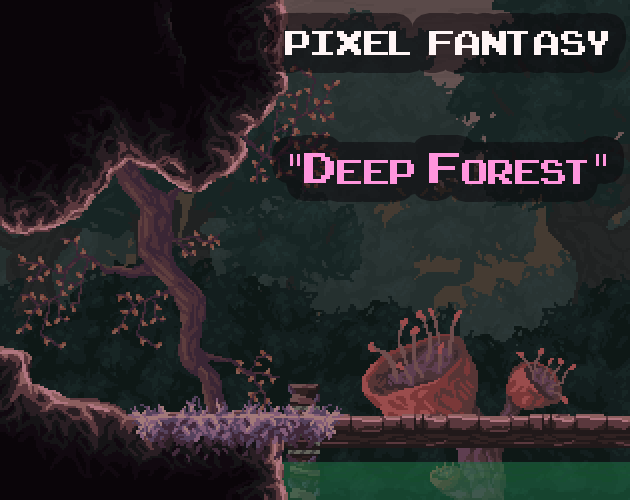 Pixel Fantasy Deep Forest
Comments
Log in with itch.io to leave a comment.
I will use this in a commercial game and without paying it heh
Hey! I didn't understand can I use this asset in commercially? I don't see buy botton here
You must buy one asset of the collection, now you have promotion $10 for the all of the collection.
And then I can use this one? Or I can't use this?
If you buy on of the collection then, Yes you can use it commercially.
I bought your package, I loved it
Love love LOVE your artstyle and color scheme. Just bought all your 16 packs today, and can't wait to see what you come up with next. Thank you for making sutch wonderful art, and offer it for sutch a nice price. <3
Podrias ponerle al personaje la animacion de nadar ya compre tu activo esta genial