CraftLand Tropical Terrain
A downloadable asset pack
Get this asset pack and 3 more for $48.00 USD
View bundle
Want to build your Farming or survival game, then have a chance.
>>> New Terrain for Craftland !!!
>>>The basic resource is in 16x16 format. 32x32 and 48x48 are scaled from the primary resource.

>>> Include a set of .PSD files with layers and shows how to build a world.
- Ready for autotiling.
- A lot of possibilities to build a world.
- New 12 arable crops with icons (including fruit trees).
- 3 types of trees with 2 color versions.
- New 3 types of mushrooms.
- Animated water and waterfall.
- And much more.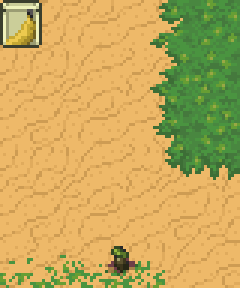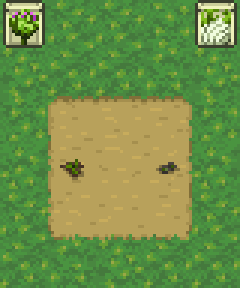 >>> License for Everyone.
You can use the Licensed Asset to create Public domain and free to use, personal or commercial.
You can use the Licensed Asset:
(a) edit and modify, cut and change the asset used for commercial purposes;
(b) sell works created with the assets;
(c) publish on websites related to graphics, games and similar.
>>> A Licence does not allow the Purchaser to:
(d) Use the Licensed Asset or Derivative Works in a logo, trademark or service mark
(e) Resell it, original or modified;
Credit is not required but appreciated.
.PNG and .PSD file included.
Purchase
Get this asset pack and 3 more for $48.00 USD
View bundle
In order to download this asset pack you must purchase it at or above the minimum price of $12 USD. You will get access to the following files:
CL_Tropical_v1.0.zip
6 MB
Comments
Log in with itch.io to leave a comment.
is that a banana growing from a coconut tree
The same is on most of the games... Like Story of Seasons: AWL. I think people just don't know how bananas grow and they only know that on a palm tree. And that's what everyone associates with a palm tree.
I bought 4 materials for $49.99, and now 5 materials are only $49.00-.-
Same here. Disappointing to have to pay the full $15 on sale, when I already paid 50 for the bundle. Another $5 would be understandable.
relatable but the nature of how it works, your options are take the hit or wait indefinitely for a best deal. Just be grateful it's affordable pixel art - see this all the time with high fidelity assets in every other game asset market and getting shafted hundreds and thousands of dollars. But hey can you really put a price on quality game assets with a commercial license you aren't capable of producing on your own?
The accessibility of professional rate art assets for game production can't be taken for granted we are blessed to have access to them at all much less without another couple figures attached to the price.
Really good job and talented artist, the pack needs more interior stuff like your post apoclyapse pack! or you can show them us if they are on the pack i couldn't see them at demo and images at there
Very good job!
There is an object (in the ground) that I don't know if it is a stone (it is like a worm). What is?
Thanks :)
I bought recently all craftland pack. It's awesome. I saw that you have a free character, but it's possible that you make a character in the line of '3 Direction NPC Characters' pack? with watering animation for example.
wow great content, good job!