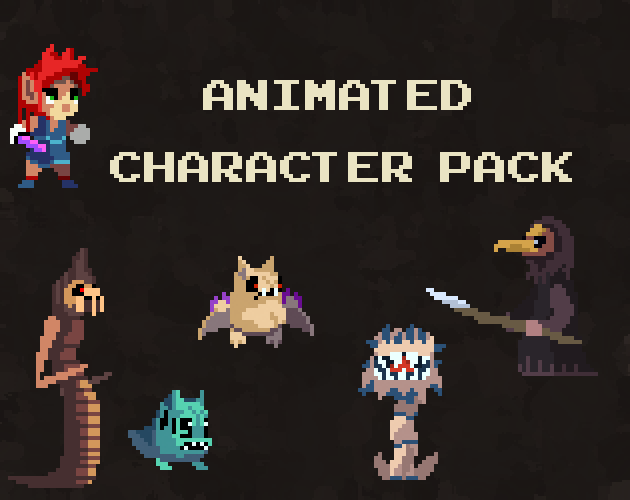 Animated Character Pack
A downloadable asset pack
Download
Click download now to get access to the following files:
Comments
Log in with itch.io to leave a comment.
Love these! They really helped in my new project.
I'd love to use these assets in my next project, just got a few questions.

What license is this under?
Is crediting you required?
could i use these for a school project
Would you be releasing similar characters for the top down assets?
Hi! Great pack. What program did you use to make the art? The files load weirdly in Aesprite (something about color profiles) and I found a workaround, but the Aesprite devs were curious to know so that they can see if there's a bug on their end.


Hello! It is possible to add a climb ladder movement. It would add a lot of posibilities to the character. Thank you!!
If I have more time then I will try to add.