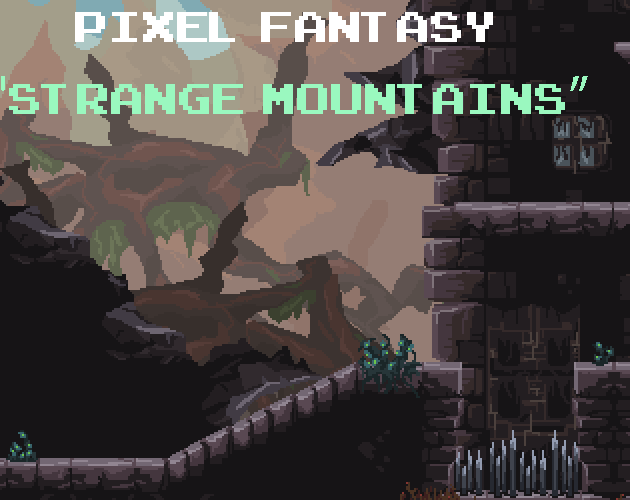 Pixel Fantasy Strange Mountains
Comments
Log in with itch.io to leave a comment.
Thanks for your tilesets! They are great. The best I've seen out there. I have bought most of them, and I was wondering if you ever plan to release some on 32x32. Not sure about the rest of the developers, but in my case I use that resolution for mapping and it really takes a long time for me to fix each one of your tilesets every time I want to use them. Sometimes I have to extend your graphics so they fit ok and it's really a lot of work. Thanks!
I plan to build my all of next work in 32x32 tilemap. Because I know a lot of people need it that way to build. Thank you for great opinion.
When I have more time, sprite animations needs a lot more time and inspiration. Now I have very little time, a lot of work and children. Sometimes I draw something at night, but I'm too tired for more.